FEATURE VEHICLE
This month's Mopar is a 1970 Mr. Norm's HEMI road runner. David is a new member to Mopars of Las Vegas. I have to say since 2002, this little hobby has become a place where the coolest of KOOL Mopars now have a place to be a part of other individuals that also love Mopars! Please read this great story and enjoy it like I did. Welcome David to our club! Here is David's story:
Back in 1969 my dad took me to the new Plymouth dealership to see the new 1970 Superbird and I loved it and I wanted one.  I was too young and the car was $5500.00 and I had dreams of owning one.  My father had a good friend that lived in middle Oklahoma and worked on oil rigs and we moved there in 1970.  The money was good for my dad and he just drove a station wagon.  His friend being a good family man bought two cars.  One was a 1971 'cuda, and the other one was a 1970 road runner.  Back then in 1973 the oil embargo hit and it hit hard!  My family and my dad's friends family moved to Chicago.  My dad's friend met "Mr. Norm" over at "Grand Spalding Dodge" and he was going to trade in the road runner.  The trade was only going to be for an offer of $500.00.  He wanted $700.00.  My dad's friend brought the road runner to my dad's house because I told him if he ever wanted to sell the car I wanted it.  In 1973 I bought the car for $700.00.  In 1975 I joined the Army and my dad and his friend drove the car back and forth to Oklahoma and while driving a radiator hose blew and they used duck tape to fix the hose and they simply got water from a stream.  The water had too much sand in it and it ended up in the radiator.  They made it back to Chicago with the sand in the radiator and a rod knock.  I was still in the Army at that time.  I put the road runner in storage until I think 1988 or 1990 when I did the first transformation.  I didn't like the color so I changed it from sand pebble to white.  I put a 440 race motor in the car, and moved the leaf springs in for bigger tires (31x16) wide and I put a mild steel roll cage in the car.  It was running low 12's in the quarter mile.  The second transformation in 1995 I put a Dana 60 with a 4.10 spool and rear disc brakes on and also then put front disc brake on it.  I put a reverse pattern built Trans and a Indy 522 (800 HP) motor in the bird.  I never changed the paint so it was still white.  I raced the car until 2010 with that set up too.  Now my father's friend had gotten sick and he died in 2012.  His daughter told me he had left something for me under the bench.  It was a "Mr. Norms HEMI".  It was for me.  He bought the HEMI with all the paperwork for my road runner.  I was in SHOCK!  So now you see the third transformation of this road runner.  It has a 426 HEMI with a 1071 BDS blower, it's got (2) two 1050 CFM "Quick Fuel" Dominator carburetors and I lowered the gear ratio from the 4.10s to 3.56s.  That's the lowest you can go with a spool.  I repainted the car to Plum Crazy Purple.  With the race set up spinning the blower at just 4% under and I was at 22% boost which was between 1500 to 1600 HP.  My street set up is at 16.8% under and at 9% boost.  The horsepower now is 1100 to 1200 HP.  I am still playing with it today and enjoy it too.
.Please click on David's Mr. Norm for the photo gallery.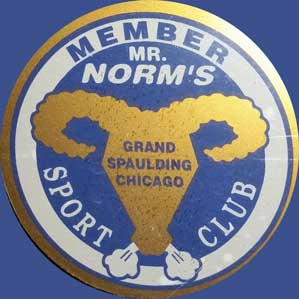 Smilin' Ed News (President)
The site was updated August 2nd 10:15 PM



Click my (Dash / Headlight) button above to view Smilin' Ed's personal page where I have photos of my 1969 Plymouth GTX and " KRISSY", my 1968 Dodge Dart GTS Convertible. (clone) You can Email me clicking the Envelope or the Facebook icon for the club's Facebook. It is always best to just email me if anyone really wishes to reach me.
The Feature Mopar for August is a 1970 HEMI, Blown 1071 Mr. Norm's road runner! David is a new member to our club and I personally can't wait to have our first cool weather club meeting to show off his car and others to members and anyone that just wants to enjoy our Mopars! Please read the article that David presented to me to tell his story of this particular RARE bird!
I have had trouble posting the August Home Page and all the images. The website should be working now. Please click on David's road runner to view this cool car in our club.
I formed this club in July 2002 with the idea I just wanted a few more cool Mopars to park my 1969 GTX by. Over the years this club has grown to be known in many states, and also other parts of the world. As of this date we have 367 vehicles and 228 members in our club and we continue to keep growing! We have very simple rules in our club with no dues. If you think you want to be a part of us simply contact me. I will be more than happy to send you the club rules to become a part of this "Private Club". Thank you, and enjoy our Mopars.
ui