FEATURE VEHICLE
Our February Home Page Mopar is a 1990 Chrysler TC by Maserati. Here is the story by Les, Owner. Be sure to either click on the car for more photos or the logo at the bottom of the story here.
I picked my Chrysler TC by Maserati because it is one of the most unique cars ever made by Chrysler. As you can recall Chrysler was going through a tough time in the last 80's and brought in Lee Iacocca form Ford. He wanted to get into the high end sports cars to compete with Mercedes Benz and the Jaguar sport cars. So he teamed up with Maserati. They only built the TC's in 1989, 1990 ,1991. They made a total of only 7,319 cars during the three years. In 1989 they produced 938 5 speed turbo charged 4 cylinder overhead cam and about 820 automatic turbos in 1990 the 5 speed s were the same as 89 but the Automatics were V-6 front wheel drive. The parts were produced in the States and shipped to Italy. The interior is all Italian leather. The TC in the name is for Touring Coupe. And that it is The car drives like an Impereal The seat are also as comfortable. It is a 2 seat convertible and comes with a removable hard top or the winter. The price in 1990 was a little over $38,000.,00. The reason it did not sell was 2 fold the economy at the time. And poor marketing, Chrysler wanted it to be special and only allowed 300 dealers to sell them.
Since they were being built in Italy each one have to be ordered and took a while to get here. The dealers were using a bait and switch on people to the $18.000.00 Le Baron. I think that this car has a great story and will be a very diserable car in the near future. The car comes with a 10 speaker stereo system. An umbrella a tool kit with leather gloves so as to not get your hands dirty.
Chrysler TC by Maserati 1990 My Chrysler TC by Maserati is a 1990. They were built in 1989, 1990, & 1991. The economy and poor marketing hurt the TC. Chrysler only allowed 300 dealers in the U.S. To sell them. And they sold for $38,000. Since they were built in Italy. It took time to get them. So the dealers used them to draw people in to them and switched them to the Le Baron. The said you could have the TC for $38,000 and wait 3 months to get it, or you could buy this Le Baron convertible for $18,000.
The photos are in FLASH you won't be able to view the images unless you have Adobe Flash. Click Dane's Imperial logo below to see his car.

EVENTS AND MEETINGS
.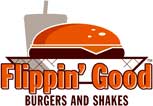 .

Flippin' Good and Timbers Bar and Grill are friends of our club. Please click on the icons to visit their website. Timbers Group has been friends of our club since I formed this club. Great food! Both places.
Our club has a meeting every 3rd Wednesday at a local Timbers Bar and Grill while 2016 Vegas temperature supports great weather. Our second meeting is February 17th at 7PM. Contact Smilin' Ed (members) for more details.
Flippin' Good is my son Eddie's store down on Fremont, Eddie is also in our club. This is what the club is all about honestly. Family! Zero Dues EVER!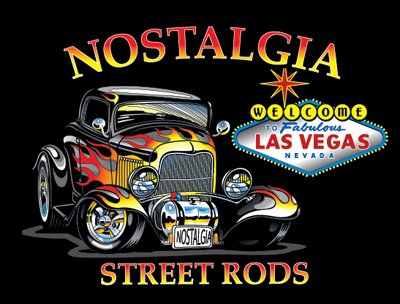 Friends of Smilin' Ed please visit their website for more details!
. .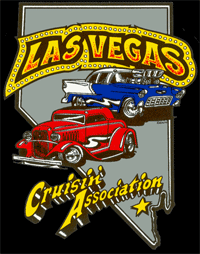 Friends of our club please visit Las Vegas Cruisin' Association lots of cars!
Valley of Fire 2015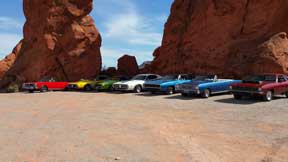 Smilin' Ed News (President)
The site was updated February 6th 10:10PM
The Feature Mopar for February 2016 is a member of the club of just last year. Les owns a very unique Mopar. When I first seen it I thought it could not be a WHAT is that?? As it turned out true to what I continue to build the club upon this Feature Mopar this month is a special Mopar. It's a Chrysler TC by Maserati built in 1990. Be sure to read details on this special Mopar and I am proud to say Les is in our club.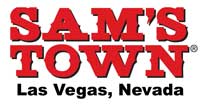 The club this coming March 5th has been invited to hang out with other car clubs over at Sams Town. The location to bring your Mopar to will be in the "East Lot". It's over near the parking garage by the movie theaters. Sams Town will offer coupon books to members that attend too. Please help me make your local Sams Town Casino a great place to meet at every 1st Saturday of the month! Tell your friends, and even other car people are welcome too. Click the logo of Sams Town for the casino link. If visiting Vegas you will enjoy the home town feel.
I formed this club in July 2002 with the idea I just wanted a few more cool Mopars to park my 1969 GTX by. Over the years this club has grown to be known in many states, and also other parts of the world. As of this date we have 367 vehicles and 228 members in our club and we continue to keep growing! We have very simple rules in our club with no dues. If you think you want to be a part of us simply contact me. I will be more than happy to send you the club rules to become a part of this "Private Club". Thank you, and enjoy our Mopars! We do!
Click my (Dash / Headlight) button below to view Smilin' Ed's personal page where I have photos of my 1969 Plymouth GTX and " KRISSY", my 1968 Dodge Dart GTS Convertible. (clone) You can Email me too with the Envelope. AND... Sit down for those that know me! I have added yes, a Facebook icon for the club's Facebook. Click on it and it's my Smilin' Ed page. If you just need to do Facebook go on out and send me a request and when I get to it I will accept you as a friend if I know you. It is always best to just email me if anyone really wishes to reach me.