2002 - 2022 CLUB MOPARS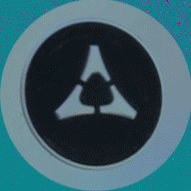 < Click for photo gallery.
1-29-23 at 11:30 PM 1967 Dodge D 100. Read his story about Danny's Truck below:
Dodge -The True Innovator of the Modern Muscle Truck
By - Danny Tafoya
In the mid-sixties, the term "muscle truck" seemed to be non-existent. For the most part the folks over at Dodge were formulating future legends such as the Chargers, Challenges, Barracudas, Coronets, Darts, ect. Their focus was mainly on producing cars that would compete with Chevy and Ford in the high performance arena. As for the Dodge truck line up, Dodge did not change the body style of the D-100 for about ten years (1961-1971). All though at that time Chevy and Ford dominated the market in truck sales, Dodge in typical fashion, dropped the mic on all of them by produce the great-granddaddy of every Ram SRT-10, Ram TRX, Ford F-150 SVT Lightning, or Chevy Silverado SS454 pickup—and at a pretty good price too. Notice it took decades for the other manufactures to offer "Muscle Trucks".
According to Mototrend magazine, "Dodge upped its pickup game for 1961 with an all-new design that included the option of a properly integrated, full-width Sweptline bed (available since mid-'59) as well as stronger frames, increased track width, plus longer and wider leaf springs and Oriflow shocks at all four corners for better ride and handling. To attract new customers to the segment, Dodge offered a comfort-and-style oriented Custom Sports Special (CSS) package in 1964, priced at $235. The package included black vinyl bucket seats borrowed from the Dodge Dart GT, a center console from the Polara, dual armrests and sun visors, a fully carpeted floor and gas tank, chrome bumpers and grille, and racing stripes up the hood and cab. The CSS package could be ordered with a variety of engines, any bed (or chassis-cab) configuration, with rear- or four-wheel drive on half- or three-quarter ton trucks in 13 colors." Furthermore, in 1964 the innovators at Mopar decided to not leave their truck line up out of the performance game. Dodge introduced a "personal-use" maximum-performance model of the D-100 pickup—a 426-powered hot rod truck lavishly trimmed with bucket seats and a console. This Detroit Beast was known as the D-100 Custom Sports Special-High-Performance Package or the CSS/HPP. Research shows that only 50 of these trucks were produced. The cool thing is that this was the first Dodge vehicle to get the bumblebee stripes. According to the Dodge Challenger Forum and other related articles, the bumblebee stripe was not officially introduced until 1968 with the appearance of the "Scat Pack". Makes me wonder if any of these trucks are sitting out in a Nebraska cornfield rotting away. I might be worth stopping and lifting the hood if you ever come across one. The only other big-block dodge offered in the 60s era D-100 was the 383. The standard base engines were 225, but you could up upgrade to a typical 318. Legend has it that at the height of the U.S. Space Program, NASA order three D-100s with Max-Wedge Hemis, but no one has ever seen them. Mabey they are on the moon. It is great to look back and see how Dodge is truly a part of the American fabric.
My Mopar Muscle Truck -
By - Danny Tafoya
Back in 1976, my dad bought a used 1967 Dodge D-100 pickup truck form a local sheriff's deputy, in my home town of Albuquerque, New Mexico. He paid $1,500 for the truck in good running condition. He used the truck for work and odd jobs he took as a cabinetmaker. The truck was also used for typical farm work along the Rio Grande Valley. It had seen it share of abuse over the time he owned it, as most farm pickup trucks do. I remember him taking us fishing in ol' blue, as it came to affectionately known to our family. The body on the truck was very straight, this was due to the fact that the previous owner used about a ton of steel plate to make front, back and some sort of side bumpers to protect the truck. Each corner of the truck has 3 inch steel post filled with concrete which were welded on vertically about three feet high to protect the truck, I am sure that impacted the gas mileage just a little bit. I remember him telling my dad that he did this because he pulled a boat and sometimes used the truck to haul a camper. As a kid I did not pay much attention to the truck other than it represented work, fishing trips or the occasional family outing to the local drive-in theater. It never pulled a boat or a camper in the time my dad owned it. Fast-forward about ten years to 1987, I had just competed U.S. Air Force Technical School at Lowery Air Force Base in Colorado, and had been assigned to Nellis Air Force Base in Las Vegas, Nevada as a follow on assignment. I was supposed to go to McDill Air Force Base, but they needed help seeing the last of the F-4 Phantoms off as the new F-16 falcons were arriving.
As a young airman I wanted a new car, but back in the day banks did not loan money as easily as they do today. My first mistake was trying to get credit over at the local Ford dealership back home. Not an honest or good experience on the part of the dealership. Disappointed, in not getting a new set of wheels, I asked my dad if he knew anyone who was selling a used car, and he said "how about the old truck sitting out back? I said "Ol'blue", the truck that was being used as chicken coop? Seriously, the truck had broken down at some point in time and instead of fixing the truck, the farmers typically would let them rot away in some field. In this case, my dad said he was going to call the local salvage yard to come and pick the truck up to be sold for scrap metal for $25 after he moved the chickens out. He said "yes, Ol'blue and for a few hundred bucks you could get it running". Needless to say I was not very interested, but as the days past and my situation grew more desperate, I finally decided to entertain the idea. Before I left to basic training, I sold my 1973 Dodge Dart Swinger, a mistake on my part, so I did not have much of a choice. I called one my high school buddies who was unbeknownst to me a Mopar nut. He came by the house to check out the truck. He looked under the hood, then ran around to the factory tag on the side of the cab door, and did this a few times. He said, "Do you know what you have here?" I said, "an old junked out truck/chicken coop?", He replied , "No, you have an original numbers matching Mopar muscle truck, He went on to explain that the truck has a factory 383 four barrel, oversized power drum brakes, a TorqueFlite A-727 transmission and a sure grip rear end. He helped me get it running, and like my dad said a few hundred bucks and it was back on the road. Truth be known, it took me several years to come to appreciate what the truck represented in terms of Dodge history. It was about June of that year that I drove it back, big honking bumpers and all, from Albuquerque to Las Vegas, Nevada. I had a few bucks left over, so I bought a cheap Kraco cassette deck form Chief auto parts and off I went. The only cassette tape I owned at the time was John Cougar Mellencamp's Scarecrow (still my favorite album). I must have listened to that tape a dozen times on the 500-mile trip back to Vegas. Just imagine, Route 66, an old Dodge truck and young man in the military, what a true American combination. As Mellencamp would say "Aint that America". The truck made the trip without a problem. I got a lot flak from my military family, they would often hum the Sanford and Son theme when they saw me and old blue coming down the road. The Mopar guys, well they appreciated the truck, but there was not a whole lot of them in my squadron at the time. Years went by and the truck stayed unrestored, due to limited funds. You aren't going to get rich in the Air Force. The year after my dad passed away in 2003, I decided to restore the truck and dedicate it to his memory. He always wanted to restore the truck, but never found the time or the money. I could have bought a new truck for about $25,000 or spend $13,000 and restore old Blue. So I took a chance and started to take the truck apart and document the process. There are not a lot of D-100 restoration books or videos, even today. I scoured the junk yards and internet looking for parts. My wife and I would even plan part of our family vacations to go to local junk yards, in cities we would visit, and meet people who might know where we could pick an old D-100 for its parts. Believe it or not the D-100 brotherhood is a tight community. It took me about three years to get all the odds and ends I needed. What really motivated me was the first time I saw it out of the paint barn. I was moved to tears when I saw what it most likely appeared as on the showroom floor back in 1967. It is painted the original Desert Turquoise and Top Hat White. I made every attempt to keep it as original as possible. It was one of the few trucks produced that year with the short bed and the spare tire cutout and had the Custom package. It also came with the Factory Sun tachometer. The spare tire carrier was almost impossible to find. I found this factory original one for it on an online junk yard outside of Atlanta, Georgia. Although it may not be one of the rare 426 trucks, it still a big block and in part of American muscle car history and even more importantly it is part of our family. My dad would have been proud. I know he is still riding shotgun with me when we go to a cruise or a car show. It has been awarded best in class three times. Not bad for an old Mopar chicken coop from New Mexico. See you on the road ;-) Danny

Orange Bolt of Lightning –
By Danny Tafoya
In 1982 on a Friday night, the world stood still at 8 pm for most Americans. See Friday night meant the weekend was here, but more importantly, the Dukes of Hazzard television show was on. I consider this one of my childhood highlights. The music, the action and more importantly the star of the show, that "Orange Lightning Bolt" known as the General Lee, and of course we can't forget about Daisy Duke. What was not to love, bow n arrows loaded with dynamite, outrunning the law in a Mopar and good old fashion fun. Mr. Waylon Jennings, provided that iconic them song for the show that became the "Mopar Anthem" in my opinion.
As for the star of the show, the General Lee was a 1969 Dodge Charger painted "hemi race orange" with a Confederate flag painted across the roof. The car's name is a reference to Robert E. Lee, general of the Confederate States Army during the American Civil War. It bears a Confederate battle flag on its roof, and also has a horn which plays the first 12 notes of the song "Dixie". Moreover, no one I knew complained about the appearance of the car, or what the car may symbolize. We just considered it a part of our country's history and not much more.
A few years back I was listing to a classic country station and I thought I heard a song about an Orange Lightning bolt. Since I could not rewind the online music station I was listing to so I could find out what the song was in reference to, I decided to do a little research. I discovered that one on my all time favorite artist, Mr. Jonny Cash, recorded the song and even better the song was about the "The General Lee" from the Dukes of Hazard TV show. What I came to discover, and what many folks do not know, is that Johnny Cash also co-wrote a second theme song for the show. The song was named "The General Lee". Johnny Cash recorded the song for the 1982 soundtrack album to the television series The Dukes of Hazzard and released the song as a single in 1982. As much as I like the original theme song used for the show, the Johnny Cash version was just as powerful, especially if you are a Mopar General Lee fan. You can follow the link below and watch the music video on YouTube. I also provided some of the great lyrics from the song. Enjoy!
The General Lee
By Johnny Cash
I'm a charger that charges through the night
Like an orange bolt of lightning passing everything in sight
I'm the best pal the Duke boys ever had
I'm thunder on the highway looking bad, bad, bad
I'm a knight, like a kind in shining armor
With my polished body gleaming, I'm a fighter and a charmer
If trouble comes your way, just ask for me
My friends all know me as the General Lee
I'm the General Lee
A piston pumpin' steel belted cavalry
I'll never let you down when you're riding with me
Buckle up and I'll show you what I mean
Take a look back there
Sirens blowing, red lights flashing everywhere
We'll cross the field, and we'll be running free
They'll eat dust with compliments of me
The General Lee
Click the wrench icon below.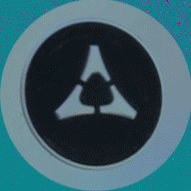 < Click button for Danny's photo gallery
A club meeting for 2023 was at Dan's Driveline January 29th. Did you not come? We that did show up filled up the back lot. Yep. I will create a photo gallery I am hoping today of members that took a few hours from their busy like my days to bring a Cool Mopar out to hang out. Please contact Brick over at Dan's Driveline for your Axle repairs. Family in the club he is. Thanks Brick for the doughnuts and coffee for members today!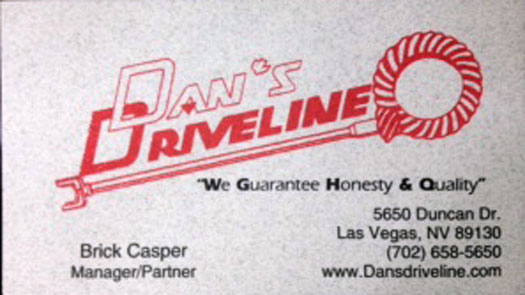 Iron Stable Garage in Florida is a terrific shop that restores Mopars! Chris is a friend of mine and he recently won awards for a Superbird they restored at the Muscle Cars and Corvettes show.
Smilin' Ed (Update's Column)
Website was updated January 29, 2023 . I have updated the club Home Page today. This truck was at our club meeting on the 29th. I will create a club meeting photo gallery for viewing soon.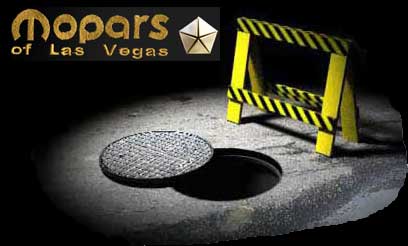 I formed this club in July 2002 and in July 2022 that marked 20 years of doing my hobby here in Las Vegas. I continue to call with the remaining members of: "Mopars of Las Vegas" a family of my Private Club.
This club will remain active until every last Mopar and Member sells their Mopar, or a member requests from me to be removed, or, their contact information becomes no longer valid. All members as of July 2022 are grandfathered in. I no longer allow new members into this private car club. Members were notified of the changes at that time. I have updated the website with a member that has never been featured on the club's website, this 1969 four-speed 383 road runner. Please click the image, or you can click the flashing bird below Stephen's story about his 1969 road runner.