2002 - 2022 CLUB MOPARS

< Click for the new photo gallery
12-08-22 at 10:30 PM 1969 road runner. This member's bird is owned by Stephen. Read his story about his bird below:
I have always loved Mopars, my Dad was a Mopar man from back in the early 60s one car that always stood out to me was his 1967 Sport Fury III Convertible it had a 383 automatic and he gave it to me in the early 70s as my first car. I have had many more over the years and still have 2 late model Challengers and a Chrysler 300 but still my Dream car I have now, is my 1969 Plymouth Road Runner it has a 383 with a 4 speed and an Air Grabber hood it is an all numbers matching all verified by Chrysler and the Galen registry it is Velvet Black with an Alpine White roof just the way it was delivered back in 1969. You can view Stephen's photo gallery now by clicking the image of the road runner car. You can click the flashing bird and that will also take you to the new photo gallery I just created today, 12-9-2022. Smilin'Ed was hanging out with Stephen for a few of these photos as was a couple other members in the club.
This column is dedicated to the past 20 years of club members where I have displayed their Mopar as a "FEATURED MOPAR" on this website. Members (old) photo galleries are being added daily. Be sure to click the PHOTOS button to pick your body style you like. I am adding Mopars to each page as I can. The thumbmail page(s) of each body style will then open up that gallery and once I connect more photos you will enjoy those too. Click away, and you can follow along as I progress with my updating the website.
Click the flashing "Mopars of Las Vegas" icon below. I still enjoy showing off our Mopars!

< Click for fresh photo gallery <
A club meeting for 2023 is at Dan's Driveline January 29th. Click the Business Card below for the club flyer to view. I ask members to notify me that you are coming please. Also, anyone that needs a great company to work on your rear-end Brick is a member of this club, ask for him.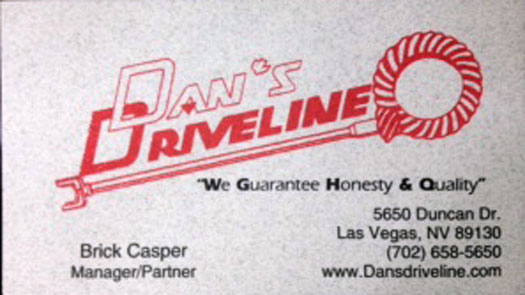 Iron Stable Garage in Florida is a terrific shop that restores Mopars! Chris is a friend of mine and he recently won awards for a Superbird they restored at the Muscle Cars and Corvettes show.
Smilin' Ed (Update's Column)
Website was updated January 4, 2023 . I have updated the "Meetings and Hot Topics" column as I have a club meeting scheduled with a local business here. I too wish to point out Test and Tune is happening at the Las Vegas Motor Speedway this month too. I have a lot of members in this club that drag race too. I plan on heading to the racetrack on the schedule the LVMS has posted, check that out. I too wish to point out my friends in Florida that own Mopars, one is the famoust movie car Christine, and my other pal is a man that owns Chip's Garage. Click my PHOTOS button and then you will see: GUEST PARKING button, click that.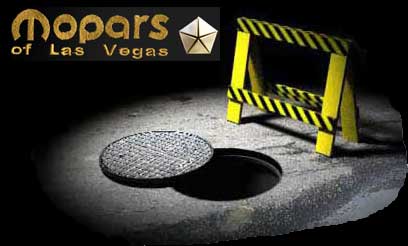 I formed this club in July 2002 and in July 2022 that marked 20 years of doing my hobby here in Las Vegas. I continue to call with the remaining members of: "Mopars of Las Vegas" a family of my Private Club.
This club will remain active until every last Mopar and Member sells their Mopar, or a member requests from me to be removed, or, their contact information becomes no longer valid. All members as of July 2022 are grandfathered in. I no longer allow new members into this private car club. Members were notified of the changes at that time. I have updated the website with a member that has never been featured on the club's website, this 1969 four-speed 383 road runner. Please click the image, or you can click the flashing bird below Stephen's story about his 1969 road runner.